Happy Dr. Martin Luther King Day!!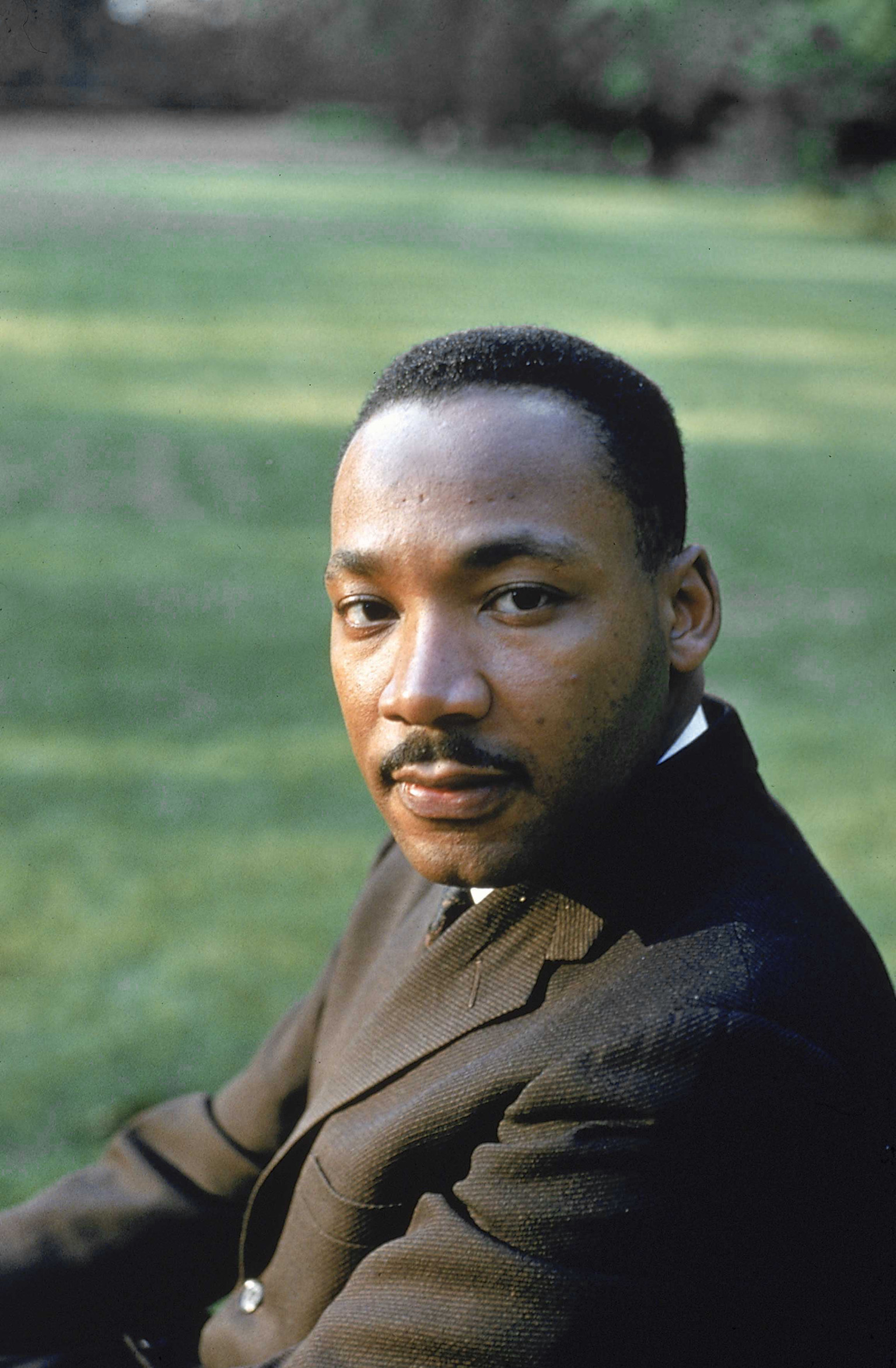 Hindsight is a GIFT!!!
I absolutely LOVE HISTORY! If you want to see your History, start writing TODAY! I actually learned this principle from my Daughter! She has ALWAYS kept a Planner and I would always say that at any given moment, I could look at her planner and see her life HISTORY! So start keeping a journal today and then a year from now—Look back on your own HISTORY. You may even see some of the same not so positive things happening at almost the EXACT SAME TIME as the last year!! It is amazingly sobering! If so, dont panic, but understand that HISTORY IS MEANT TO LOOK BACK AND LEARN because then and only then will UNWANTED AND UNHEALTHY CYCLES BE BROKEN! KNOW YOUR OWN HISTORY. Hindsight is a GIFT FROM GOD!!!
A Clean Heart!
The LORD loves us so much that HE will show us just how dirty we never thought we were, so HE can clean us up with a
NEW HEART!!
No More Decoys!
Young Women: Pray asking GOD to hide you from the decoys and connect you to the RIGHT Man– Then BELIEVE HIM— until you see him!
Wednesday's Wisdom
Ladies, sometimes we get so caught up in 'our idea or fantasy of a man', that we fail to SEE the individual in front of us….but know this, a man is suppose to protect and provide (and not just physically and financially), so if he is not doing those things, then we have to ask ourselves, is this really MY man or just a decoy! Always Seek God!!!
Trust GOD!!
Trust who GOD has already made you to be, because for Kingdom Residents, ALL is Already provided, waiting for Discovery!
Bishop Marvin L. Winans
If God gives you a word, His word is able to hold you up as long as you are standing on what He has said. The circumstance, storm or the wind has no influence on what He has given you. If you trusted Him to this point and He has told you it would be alright, although it looks like all hope is gone, keep on trusting! Bishop @MarvinLWinansSr.
He Loved Us First!
LORD–I am so grateful and thankful that YOU first chose me-even when I did not know you! You kept me, provided for me and loved me even when others didn't or couldn't. You surround me with a hedge of protection and give me daily instructions in Kingdom Living. Thank you for your Word—Heaven and Earth will parish, but your WORD is forever and will NEVER change and while I may not be able to recite every word in your Book at a given moment– I DECLARE THAT I BELIEVE EVERY SINGLE WORD–because I have FAITH IN THE AUTHOR—-A GOD THAT IS FOREVER!!!!!!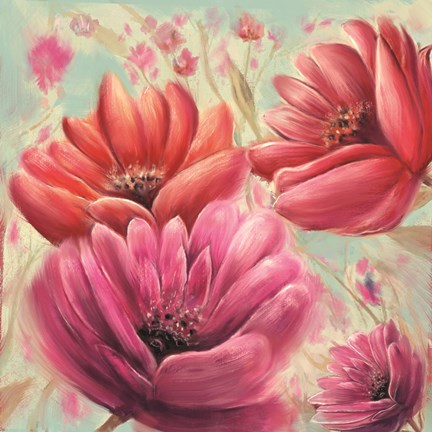 STAND!
Sometimes we have to Stand right where HE put us so that HE CAN DO THE WORK!! HAVE A BLESSED DAY EVERYONE…LOVE YOU MUCH!!
FAITH
We have FAITH because HE gave it to us, but when going through some of our most trying seasons, when all hell is breaking loose, when we feel isolated and it seems that even GOD has abandoned us, it can become a bit difficult to always 'TRUST'—BUT that is when we have to 'PURPOSELY go into over-drive', and CLAIM THE VICTORY—-that was always there from the BEGINNING!!!GOD is the Author and Finisher of our FAITH!!!
Keep Getting UP!
Refuse to allow people or circumstances to make you feel 'less than'. Storms will come and people will chatter, we can't stop that, but NEITHER get to control what we think and feel permanently; especially when our Promises has been documented from the beginning! If you really think about it, it seems crazy to allow the Outside to determine what the Inside is or should be!! So if you are going through and 'feeling' a little down or displaced today…that is A-OKAY because is it just another opportunity for you to become STRONGER. We have to become experts at CONSCIOUSLY AND DELIBERATELY SHAKING THE NEGATIVE OFF BY SPEAKING POSITIVELY TO OURSELVES and by being determined to get back up into GOD'S Presence so that we can be BETTER TOMORROW—Lets keep getting up!!!
Holiness is a CHOSEN Lifestyle that TRANSCENDS THE EXTERIOR!!
VICTORY!!
I pray this morning that from this day forward, every seed of doubt and discouragement that was placed in the shadows and STILL HIDING, that GOD through FAITH, will not only shine light on the source to dim it's effect on your life, but HE will TURN what was meant for your demise into VICTORY! It is in the Mighty Matchless Name of JESUS that I Pray!!!
Words that Heal!!
There are some words that SLICE you and then there are some that slice, suture, sooth and heal you..The difference is the origin—LOVE!
God's Best Through LOVE!!
Why did GOD prefer Abel's gift instead of Cain's; why did HE give the Promise to Isaac instead of Ishmael and why did HE prefer Jacob instead of Esau? Why weren't these first-born children GOD's Chosen vessels! GOD's Word is infinite and HIS thoughts and ways are NOT ours! But the little I know is this—the first is not always the best because HE says "The glory of the latter house shall be greater than the former…Haggai 2:9
Abel had a heart that yearned to do and give his best, Cain's heart was selfish and murderous; Isaac was birthed out of long-suffering LOVE, Ishmael was birthed as the result of impatience and lack of Faith and Jacob (a man after my own heart–lol), although he got a taste of his own medicine from his Uncle Laban, he waited and worked for 7 years and 1 week for LOVE, but Esau gave his future away to satisfy his flesh!
We are ALL both Cain and Abel, Ishmael and Isaac and Esau and Jacob! Through time and circumstance, GOD chose the best of who HE KNEW WE WOULD BECOME—-THROUGH LOVE!!!
Let's Pray for Our Children!
Pray for your children, and teach them to pray for themselves at an early age, so that as they travel through the valleys of the shadow of death, there is a hedge of protection surrounding them, that no enemy can enter!
We've got Connections!
A connection that GOD makes goes far beyond natural borders because it's origin is Spiritual; that is the reason you are able to feel what they're feeling even though you may be miles away and you have NOT yet spoken to them! GOD knows that what HE connected needs persistent availability so that HIS WILL be done and therefore HE Blesses through the Power of the Mediator to connect and send HIS Healing/Comfort! Proximity is NEVER a limiting factor with GODS CONNECTIONS!!
It's a cleansing!
This pandemic has been a cleansing! What didn't move then, is being moved Now! Pay attention to what GOD is doing in YOUR LIFE NOW!
It's in the Blood!
Intelligent women and men are aware of what happens in our environment; however, we must guard ourselves against becoming so charged-up with the symptoms and the prognoses, that we are then blinded to the remedy! Love covers a multitude of sins!
Agape
GOD would never ask us to do something that we are incapable of doing. So, since HE Commands us to Love, HE gives us that ability through the pouring out of HIS AGAPE LOVE into our hearts! HE Loves Me, so that I can LOVE YOU!!!
Overcome Rejection
The pain of rejection is a huge barricade! Without even realizing it, we will shield ourselves by moving away from anything or anybody that looks like the past pain that rejection has caused. That is very sad, because on the other side of what may look like a new bout of rejection/pain, can be a BLESSING!
See God—See One Another
When the veil lifts in His Presence and we SEE that the LORD is pure unadulterated LOVE–then we are truly able to See each other!

Be Available To God!
Rebekah was available, Ruth was available, Esther was available. All of these Woman were available to GOD's Will for their lives at the right time because they were all Obedient to GOD! Stay in God's lane for your Life!
WOMEN—String Your Pearls!
When I think about "being a woman", I can't help but think about our Creator. HE formed the woman in response to a need, which means we were made by GOD—-On Purpose; therefore, WE HAVE GREAT WORTH!
The word "worth" means "the value of something measured by its qualities or by the esteem in which it is held".
So as we journey through this site with daily words of encouragement, affirmation and love, it is my sincere desire that we become transformed One Day At A Time, understanding that we are not only precious gifts given by GOD, but through life and circumstances, we will become strings of fine-quality cultured PEARLS!
So, Ladies— Let's String Our Pearls—-We are Precious Treasure!